New White Paper Available: Delivering Video To Android Devices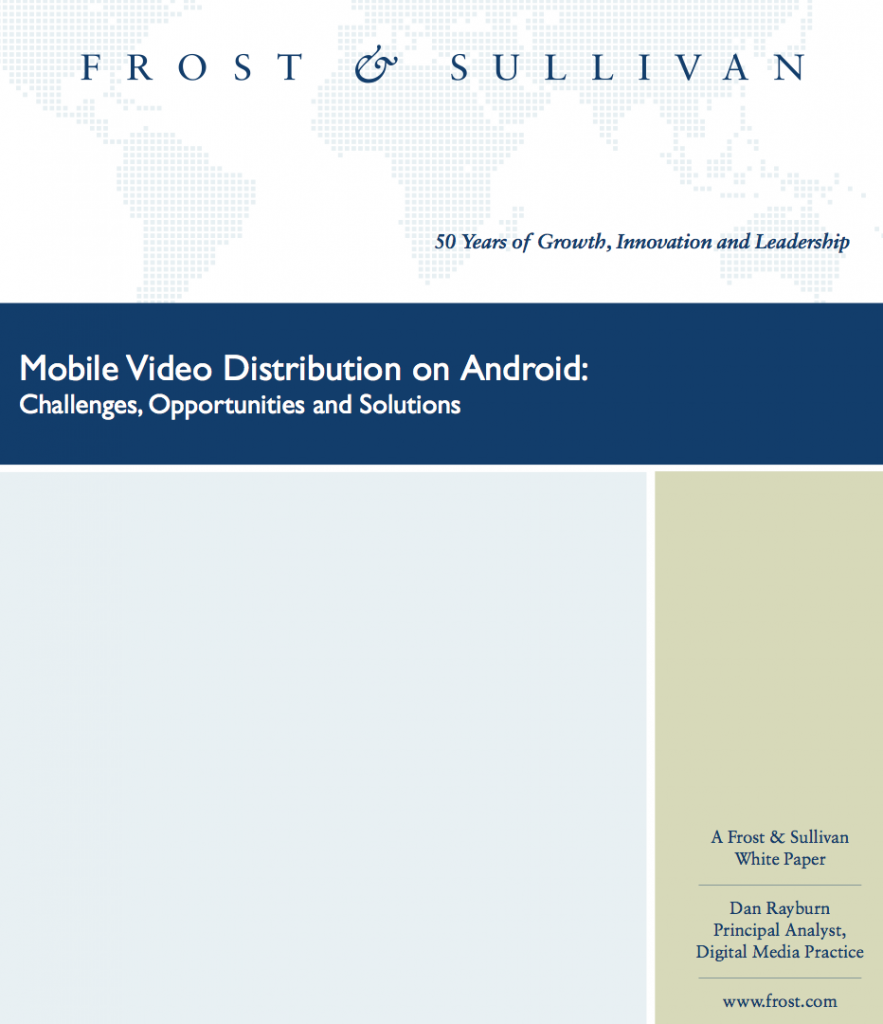 Frost & Sullivan has just released a new white paper entitled "Mobile Video Distribution on Android: Challenges, Opportunities and Solutions", which is sponsored by and includes mobile video usage data from Ooyala. The paper discuss how due to so many new devices coming to the market each year, running a multitude of different OS versions, content owners are having a hard time making mobile video playback work effectively and generating a profitable ROI. In particular, proliferating versions of the Android OS are rapidly creating a special challenge in delivering live video, especially for premium content owners.
Based on Ooyala data, last year, mobile and tablet video viewers spent more than half of their total online viewing time watching long-form videos. And 25% of total tablet viewing time was spent watching video content of more than 60 minutes in length. The white paper provides detailed data and charts on mobile video consumption, and shows how premium content consumption is growing at an even greater rate than video consumption in general. You can download the white paper for free from Ooyala's website.