Industry Executives Say QoS And Bandwidth Limitations Are Leading Technical Obstacle To OTT Adoption
A majority of executives, 59%, say bandwidth limitations are currently the leading technical obstacle to OTT adoption. Quality of service and quality of experience—which may also be related to bandwidth issues—is also seen as an obstacle by 55%. "OTT services need to be able to consistently provide content that is high quality, doesn't cut out, break up, or freeze," says one respondent. "Consumers want to be able to watch content without these distractions that can ruin the entertainment experience."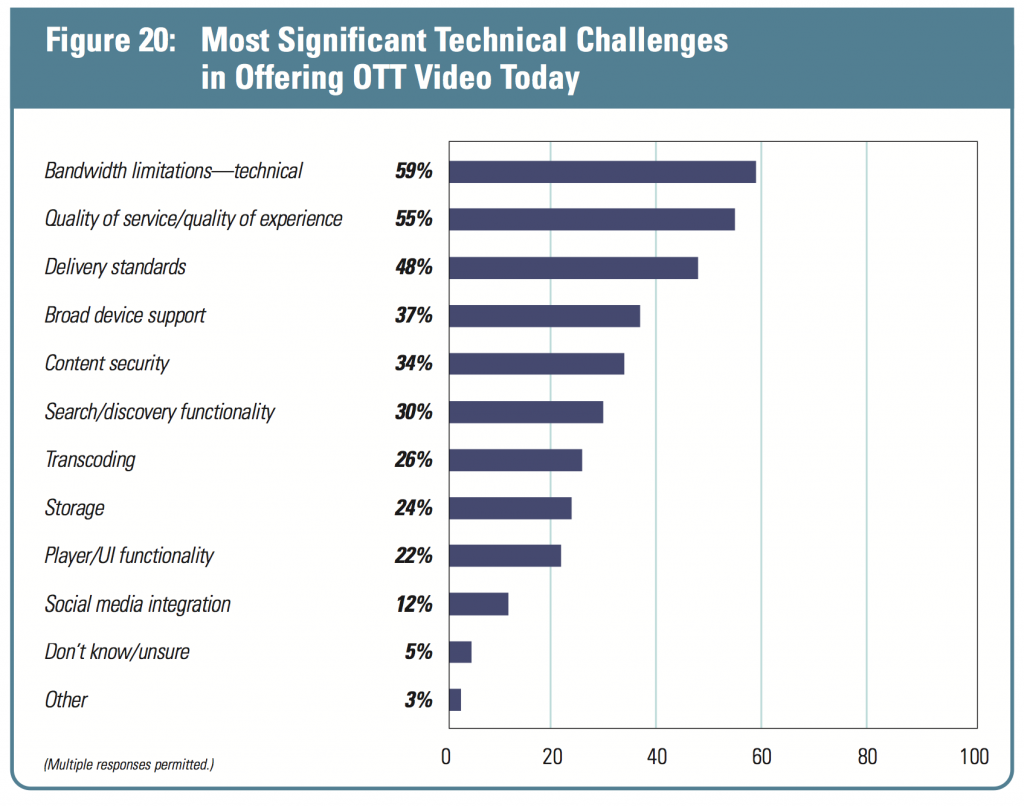 To a large degree, this may tie in with bandwidth capabilities as far as achieving video quality, but also extends to the quality of the viewer's experience as well. Quality of experience (or quality of mobility) also addresses the personalization, brand and user-interface experiences of the video delivery, in tune with consumer preferences by the devices they use.
When looking across the primary industry segments, pay-TV operators tend to downplay the impact of bandwidth as a technical limitation. Many offer their own broadband networks, and thus are simply able to piggyback OTT offerings directly through this channel. Of most concern to pay-TV operators is being able to technically manage content security. Ironically, only 30% of content providers surveyed are experiencing any technical limitations in terms of content security. At the origination end of content, there may be less concern or involvement with downstream security requirements.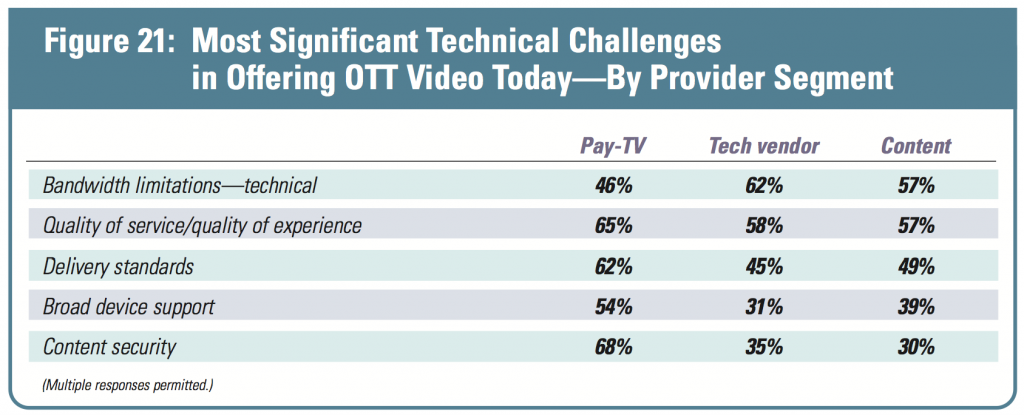 OTT services can be delivered in a linear fashion, meaning the live streaming of channels, or video on demand, in which users can download and view libraries of videos and other content. When asked about the types of services that are most important to offer for OTT video delivery, most respondents see the potential in video on demand (VoD). VoD leads the list by a wide margin, cited by 79% of respondents. In addition, looking a few years down the road, live, linear content—a metered approach measured in minutes per day—will increase in importance, rising from 48% to 63%. A majority, 54%, also see it as a market for those seeking catch-up TV and time-shifting. The view that video on demand is the sweet spot of OTT is shared across the major industry segments covered in the survey.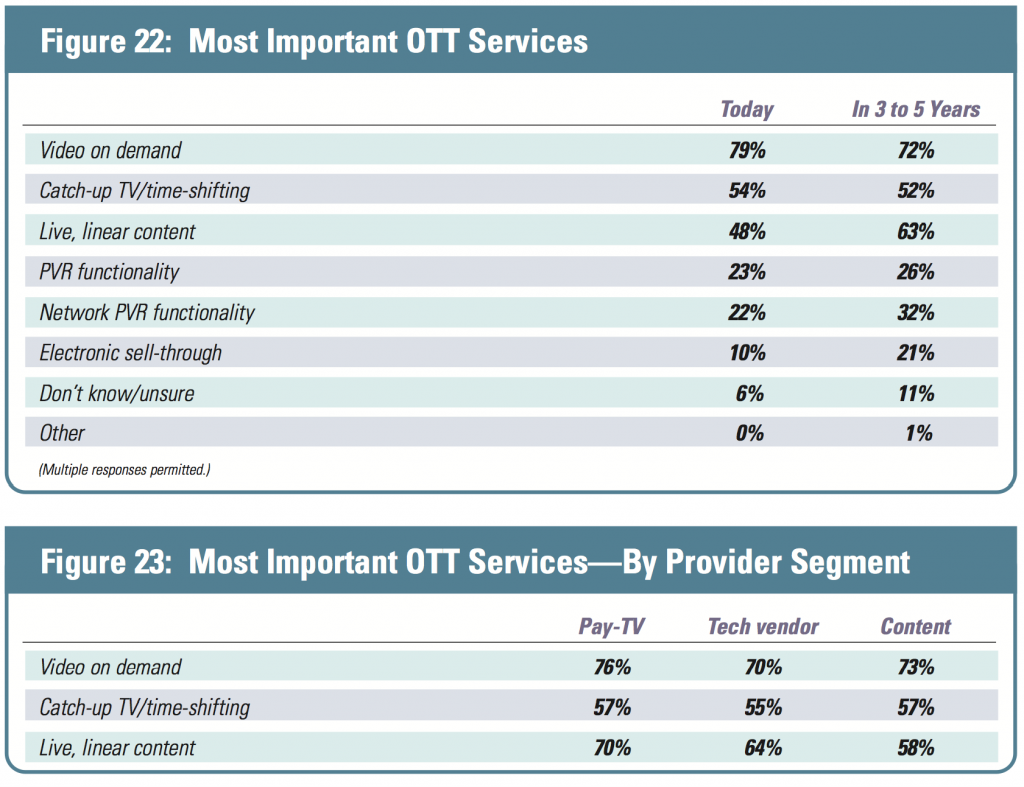 Full results from the report, entitled "OTT Video: Coming to a Paid Channel Near You" is available as a free download from the StreamingMedia.com website.