Samsung Acquires Boxee: Ends Boxee's Struggle To Find An Identity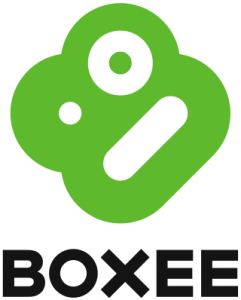 Updated July 4th: (Boxee has announced their cloud DVR service will shut down on July 10th) Samsung has agreed to acquire Boxee, in what I am hearing will be an all cash deal, with news reports saying Samsung valued Boxee at under $30M. A blog post out of Israel first broke the news, and Samsung has since confirmed the sale, but did not disclose what they paid. While Boxee has some good technology, the company always struggled to find an identity for themselves and never came up with a way to turn their technology into a sustainable business model. Boxee started off as software users downloaded and installed on a PC, with the first beta release available in 2010, but then turned into a software licensing model that didn't pan out, a hardware box built-in combination with D-Link, only to then move to a new cloud-based DVR box, with a monthly subscription model. All of these changes took place within a span of less than four years, which really kept Boxee from ever having any focus.
Boxee never sold a lot of boxes (under 100,000 to date) and their software licensing model, which kicked off with a deal with ViewSonic, that then fizzled, never took off. The company never found a void to fill in the market and while some would compare the original Boxee Box by D-Link to Apple or Roku devices, they are all targeting a very different user. Boxee set their goals high, but the market simply wasn't and still isn't big enough for those who want over-the-air services with DVR in the cloud. That will always be a niche market and won't be a big enough opportunity to create a large business from. While Boxee did try to create revenue from licensing their platform, with the goal of having their software run on as many third-party hardware platforms as possible, they only secured one deal with Iomega, for a product that was sold outside the U.S. A deal with ViewSonic for a Boxee powered TV was announced in 2011, but then abandoned by ViewSonic later in the year.
Neither Samsung nor Boxee are commenting on how Boxee will be integrated into Samsung, but one would have to expect Samsung to kill Boxee's current Cloud DVR hardware and service and use some of Boxee's technology in their Smart TV sets. So this is probably the end of Boxee as a hardware device and as a brand. Some media reports are saying that Boxee's current employees will all stay with Samsung after the deal, but we'll have to wait for verification of that. Boxee does have a good development team in NY and Israel, so one would imagine Samsung would want them as part of the acquisition.
The NYT and TC are calling Boxee a "startup", but that's not really accurate. Boxee released its first software platform in alpha in 2008 and the beta version in 2010. So the company has been in the market for more than a few years.