Presentation Videos From The Content Delivery Summit Now Online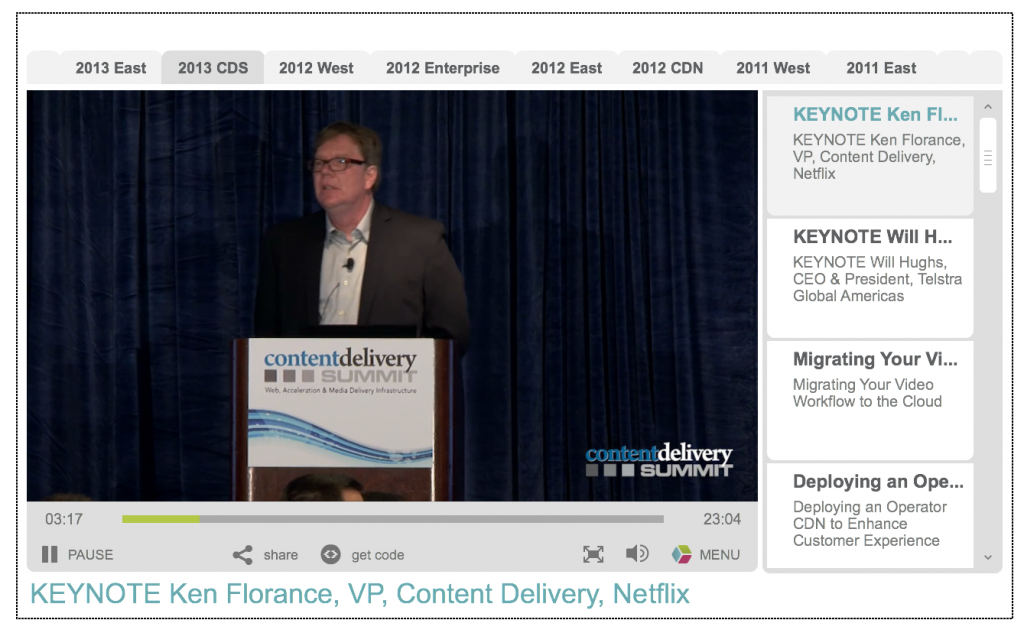 Thanks to everyone who helped make the recent Content Delivery Summit such a success! We had a great sharing of information amongst service providers, cable operators, content owners and syndicators and industry vendors. Lots of really detailed data and analytics was shared, which was the whole purpose of the event, to help educate the market on many different kinds of web, acceleration and media delivery technologies. All of the content from the event is now available online, for free at www.contentdeliverysummit.com/2013. All of the slides from the presenters can be downloaded from the Content Delivery Summit website as well.
I will be bringing the show back again next year, on Monday May 12th, 2014, at the same venue, so mark your calendars now. If you have any follow-up questions from the event, please don't hesitate to contact me at anytime.