Fortinet Acquires CDN and App Delivery Platform Provider XDN (Updated With Details From Fortinet)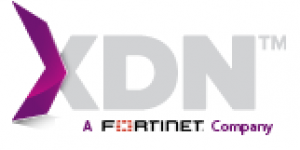 [Updated Jan 11th: I had the chance to speak with Fortinet and have updated the post with more details] In December rumors were going around that Fortinet had acquired CDN provider XDN and on Wednesday, XDN made the news official on their blog. XDN, formerly called 3Crowd, provides a cloud based application delivery platform and a CDN platform with something they call CrowdDirector. While Fortinet would not discuss terms of the deal, but I know it will not have a material impact on their revenue or expenses. I've heard from others that the acquisition valued XDN at under $10M, which sounds right since XDN didn't have a lot of revenue. Fortinet says that six to seven of XDN's engineers have joined their team but that some of XDN's management, including their CEO and CTO/Co-Founder will be leaving the company.
Fortinet said they didn't have much interest in XDN's CDN technology, which allows content owners that use a multi-vendor CDN strategy to automatically route user traffic based on geography, performance and business rules. Instead, Fortinet said they acquired XDN for their patents, their engineers and their global traffic management technology. While Fortinet said they will keep XDN's content delivery network up and running for now, they don't plan to be in the business of offering CDN services. [Update 2: Fortinet now says the CDN has been shut down and the few customers using it were notifed of the shut down and assisted with transfering their content to a different CDN.] Fortinet is in the network security appliance business so a content delivery service does not fit into their core offering. The company said they will use some of XDNs traffic management solutions, integrated into some of their products, to create some cloud based services.
I've always heard that a good amount of XDN's traffic came from the porn industry, so I wonder if that's a segment of the business Fortinet will kill off or continue to service. Fortinet says that they will not service the adult industry and said that XDN had lost some of those CDN customers as of late and did not think any adult related companies were still being served on the XDN network. Either way, they said they would not target or accept business from that segment of the market.
While Fortinet was clear to say they don't want to let down any existing customers using XDN's CDN platform and won't be shutting them off, anyone using XDN for content delivery services probably wants to start transitioning to a new provider.