AT&T In Talks To Re-Sell Akamai or Limelight's Enterprise CDN Services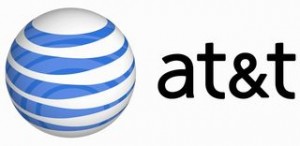 After many years of AT&T (T) trying to sell their own CDN services into the enterprise, multiple sources tell me that AT&T has decided that it makes more sense for them to simply re-sell CDN services from either Akamai (AKAM) or Limelight (LLNW). Both vendors are currently in negotiations with AT&T bidding on the business and while AT&T has not yet picked a winner, I'm hearing that even though Limelight had been favored to win the deal, the reseller business is now Akamai's to lose.
No deal has yet to be finalized and considering this involves AT&T, who doesn't have a track record of moving quickly, we'll have to wait and see if they execute on this plan. From the details I have, Limelight has put forth a better offer business wise but AT&T has more confidence in Akamai's ability to sell into the enterprise market. While Akamai does have the advantage there, the downside is that AT&T will run into a lot of channel conflicts with Akamai since a very large percentage of enterprise customers are already taking services from Akamai. AT&T would have less channel conflict re-selling Limelight's CDN services, but to date, Limelight hasn't had a lot of success in growing their enterprise business.
I'm told that as part of this contract with AT&T, the winning vendor would take on some of AT&T's employees from their digital media group, so Akamai or Limelight would stand to gain some additional headcount with the contract. While many would be quick to assume that a re-seller contract with AT&T would generate a lot of revenue for Akamai or Limelight, it won't. At least not in the near term. Last year, AT&T did a total of $10M in CDN revenue and right now, no telco is killing it when it comes to selling their own CDN services, or re-selling those from a third-party. There is a good opportunity to grow the CDN business over time, but it's over many years and it won't amount to a large amount of revenue for either Akamai or Limelight over the next 24 months.
While many are familiar with the multi-year contract that AT&T already has in place with EdgeCast, that should not be impacted if AT&T goes through with this new strategy. AT&T has always been using EdgeCast's licensed CDN platform for their wholesale CDN services and federation model, so I would expect AT&T would still manage this portion of their CDN business. Customers who are currently buying this solution from AT&T purchase it from a wholesale division of the company, not from an enterprise sales team, so a new re-seller deal with Akamai or Limelight should not impact AT&T's wholesale CDN business, which continues to grow. We don't know exactly how much traffic AT&T is pushing for this portion of their business, but earlier in the year EdgeCast did say that combined, "multiple operators" are "already pushing tens of Gbps via the CDN federation". So it sounds like any CDN business already running across EdgeCast, wholesale or not, would not see any disruption.
While enterprise customers could also go direct to Akamai, most of AT&T's large enterprise contracts are for multiple products, including things like co-location, transit and managed services, which are services Akamai does not offer. So AT&T isn't trying to get CDN only business with a re-seller deal like this, but rather want to use CDN to keep or get them more of the non-CDN business they already have.
We'll have to wait and see exactly which CDN vendor AT&T teams up, if they follow through on this new strategy, and how long it would take them to execute such a plan. But it seems pretty clear now that AT&T has finally made the decision not operate their own CDN outside of the wholesale business and that by re-selling Akamai or Limelight, it will give them access to a bigger section of content delivery products and a bigger piece of the pie.
Updated: I did not contact any company mentioned in this post asking for them to comment as I know none of them would have been able to talk about a potential pending deal.