Google Chrome To Keynote Streaming Media East Show: Discuss HTML5 And Video Ecosystem Challenges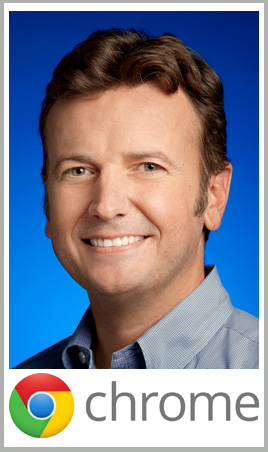 I'm pleased to announce that Jeremy Doig, Director of Engineering for Google Chrome will kick off the Streaming Media East show on May 15th with a keynote discussing how device, operating system, and browser differences impact the video ecosystem.
With HTML5 bringing native media support to web browsers, a whole a new set of opportunities and technical challenges have been created for content owners and distributors of online video. Enabling the best possible experience across the broadest set of devices and platforms raises some hard questions around compatibility and evaluation of what the core requirements for online media technology are. Jeremy will discuss how device, operating system, and browser differences impact the video ecosystem and what content owners can do to help ensure a consistent user experience. Attendees will also hear about Google's direction for online media technology and get their questions answered in a Q&A session after the keynote.
We'll also be giving out some Google Chromebook's after the keynote and as always, all keynotes are free to attend. Simply go online and register for an exhibits pass and you're in. You can also register for a full conference pass at the discounted rate of $545 using my personal promo code of DRF01.
Don't Miss this at Streaming Media East!
How-to Sessions
Get ready for more hands-on sessions than ever before! Join some of the industry's leading instructors in 18 "how-to" sessions on the various technical aspects of the industry – encoding, videoplayers, webcasting productions, and more. See them in the program.
Device Pavilion
Your chance to get hands-on with some of the hottest devices available this year! Find out more.