Adobe Presenting 3-Hour Class On Using Adobe Flash Media Server, Nov. 7th In LA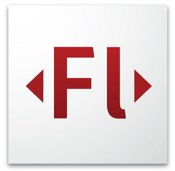 At the Streaming Media West show next week, we have a full day of pre-conference workshops, with 4 three hour sessions. One of the sessions, being taught by Kevin Towes from Adobe is entitled "Using Adobe Flash Media Server To Deliver Live And On-Demand Video."
Attendees will learn about HD-quality video, integrated live video streams, delivery to mobile devices (including iOS), and deeper interactivity through an extensible plug-in architecture. This session will also cover new features that include enhanced content protection with encrypted streaming, increased performance, and new logging/measurement tools to maximize the return on content investment.
This is your chance to come learn all about Adobe's Flash Media Server and get your questions answered by Adobe. Online registration is still open and tickets for the workshop are only $265.