Pacnet Building Out Their Own CDN, Licenses Technology From EdgeCast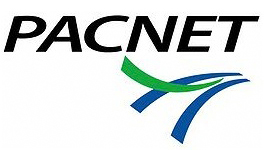 Around the world, telcos and carriers are hard at work building and deploying their own CDNs for on-net distribution and today, we can add Pacnet to the latest list of carriers entering the market. The company has just announced that they have licensed EdgeCast's carrier CDN platform to build out their Pacnet CDN and expect to launch the service in Asia by the end of the year.
Back in 2009, Pacnet announced they were entering the CDN space and made a lot of noise, but they didn't actually build anything and were simply re-selling Internap's CDN offering. This time around Pacnet will actually build their own CDN with EdgeCast's technology layering EdgeCast's software on top of the Pacnet network.
For EdgeCast, it's another big win for the company who now has ten telcos and carriers using their platform including Pacnet, AT&T, Telus, Deutsche Telekom, Global Crossing, Dogan Telecom in Turkey and AAPT in Australia in addition to others. The company also counts Yahoo!, ESPN, JetBlue, WordPress, LinkedIn, Kelloggs, IMAX and Lifetime Networks amongst its 3,000 customers.
In July EdgeCast said they now carry 4% of all worldwide Internet traffic and serve more than 1.5 billion objects per hour.
Similar Posts:
– CDN Provider EdgeCast Says They Now Carry 4% Of All Worldwide Internet Traffic
– AT&T Building Out Their Content Delivery Network Using EdgeCast's Software
– Content Delivery Network EdgeCast Now Profitable, EBITA Positive Since Q2