Live NFL Streaming Coming To The PlayStation 3: $50 For DIRECTV Users, $340 Standalone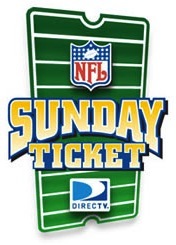 In conjunction with DIRECTV, Sony announced that they plan to make the NFL SUNDAY TICKET package available on their PlayStation 3 console. Users who already have DIRECTV can add the service for $50 and have access to the live games via PCs, mobile devices and certain tablets and now, the PS3. For those who don't have DIRECTV, they can still sign up for the package and watch it online, but at a cost of $339.95 for the season. That's not cheap. New subscribers to DIRECTV'S satellite service can get the NFL SUNDAY TICKET for free.
While the economics still don't make a lot of sense for the standalone package, Sony is doing a better job than Microsoft of getting sports content to their console. The PS3 will now have support for MLB, NHL, NBA and NFL content subscriptions, while the Xbox 360 console currently only has ESPN360.com. But I do hear that the MLB.TV service may come to the Xbox platform pretty soon. Would you pay $340 for the football package?
More details on NFL's online video offerings can be found here: NFL Now Offering Four Ways To Stream Games Online