Best Buy and Costco Should Let Consumers Try Broadband Enabled Devices, Before They Buy Them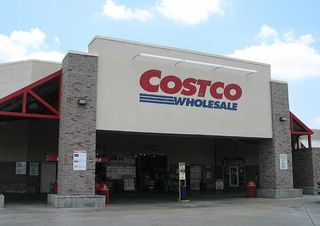 There are a lot of choices in the market when it comes to devices that stream video to the living room. Dedicated streaming media boxes, broadband enabled TVs and Blu-ray players and tons and tons of tablets. Even for those of us in the industry, it really is a full time job trying to keep track of what content is offered on each device, the business model offered and the quality of the platforms that power the content experience. (see www.StreamingMediaDevices.com for help)
So just imagine what it is like for a consumer who doesn't write about these technologies and platforms every day. The fragmentation in the market continues to increase and it won't get better any time soon, only worse. While stores like Best Buy and Costco should be educating consumers, they really aren't. When was the last time you walked into a big box retailer and tried out an Apple TV or got hands on with Boxee's platform before you purchased it? Broadband enabled TVs on display are rarely hooked up to the Internet and you can't sample any of the content choices available on the device.
Even Costco, a store I really love for devices, has the Samsung Galaxy Tab on display, but inside a lucite case, locked down to a shelf, that keeps anyone from being able to touch the screen or device in any way. You can't see the ports, thickness of the device or what the backside looks like. TVs on display don't call out which content platforms are bundled with the sets and those that are broadband enabled, list those specs in small lettering alongside tons of other info. None of them are actually connected to the Internet. Go to any Costco and spend a few hours in the TV aisle and you'll hear the kinds of questions consumers are asking as they try and make their choice. Most will even let you help them pick the right device, even if you don't work there, as the Costco employees typically have never used Google TV or a Roku.
Retailers are missing a huge opportunity to sell more devices and as a result, are hurting the growth of our industry. I can't tell you how many times I have personally helped someone buy a device at Costco who said they would have not bought anything had I not happened to be in the aisle to help them. This is a service that these stores should be offering and having even one employee who knows the device space well would pay off big time for someone like Costco. I guarantee they would sell a lot more merchandise as I literally help sell something every time I go to their store, and I don't even work there.
All retailers should also have a few computers connected to the Internet so that any shopper can read reviews of the devices from websites and decide which model is best. I know retailers don't want you doing comparison shopping online in their store, but a retailer like Costo almost always has the lowest price on any electronic device they carry and they double the manufacturer's warranty when you buy from them. There are more positives of helping to educate the customer with reviews than negative ones.
My friend was recently down south and said the Tiger Direct store he was at had rows of devices, all connected and ready for any consumer to try out before they buy them, so it sounds like they are doing a good job. Are you listening BestBuy and Costco? If there was a Tiger Direct around here, you'd be getting your butts kicked on electronics.
I don't plan to open up a retail store any time soon, but what I would like to do is open up a small location in NYC that would be stocked with all these devices and any member of the media or person from the industry could come by and use any device, free of charge. These days, so many members of the media are writing stories about devices and platforms they have never used or even seen in person and it shows. I think it would really help our industry to have one place where the media could get hands-on help, do side-by-side comparisons and better understand what they are writing about.
I could stock the place with devices, get support from the manufactures and probably get Verizon to install a FiOS connection. The real issue would be the space, which is not easy to come by in NYC, but I think this would be something a lot of people could benefit from and I'm game to try it if anyone wants to help. We've had Bloomberg, FOX Business News and other TV stations come to our Streaming Media shows just to be able to film some of these devices in action, so I could also see this location being used for a lot of on-air interviews. Not to mention, a lot of device companies come to NYC to do road shows and demo their devices and this location could be used by any company in the industry and would have the kind of private setup they need.
Maybe I am thinking too big here, but I think setting up something like this is completely doable and I see tons of upside potential for the industry, the media and all of the content, platform and device companies in the space that would benefit from it. If you think you can help or know of a better way to do this, I'd love to hear from you.