Announcing New Conference: The HTML5 Video Summit, Nov. 8-9th in LA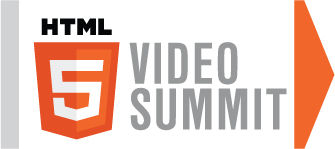 StreamingMedia.com is pleased to announce that in conjunction with the 2011 Streaming Media West show in LA, we will be hosting a new two-day event called the HTML5 Video Summit. This new conference will take the place of the Online Video Platform Summit and will be dedicated to covering the topic of HTML5 and video from a developers point of view. The two-day summit will feature one track that will give instructions on:
Encoding Video For HTML5; Building an HTML5 Video Player; Encoding Video for iDevices; Debunking HTML5 Video Myths; HTML5 And Web Video Standards; Video Advertising and HTML5; and much more!
The summit will also include a showcase portion of the event for content owners and developers to come present their HTML5 video related offerings and apps and demo what they have built. We're working on building the website for the summit now (www.html5videosummit.com) and will have more details online shortly. In the mean time, the call for speakers is now open for the HTML5 Video Summit and Streaming Media West show and you can submit your request to speak online.
We're looking to work with as many organizations as possible on the summit, so if you are part of a HTML5 developers group, standards body or news outlet that is dedicated to covering the HTML5 subject, we'd love to hear from you and see how you might want to be involved.