OnlineVideo.net Launches The Ultimate HTML5 Video Guide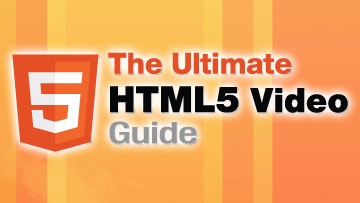 StreamingMedia.com's sister site, OnlineVideo.net, has just launched The Ultimate HTML5 Video Guide, a thorough resource for those struggling to learn about the new world of HTML5 video. The guide contains features, how-tos, FAQs, and videos by the OnlineVideo.net team of experts. The guide can be found at www.onlinevideo.net/html5
HTML5 video is a new online standard, and because it's new there's a lot of confusion about what it means and why it's important. The OnlineVideo.net experts have seen a huge demand from readers for information on both the basics and details of HTML5 video. Anyone who wants to serve video that will play on the iPad or iPhone, and be viewable on a wide range of browsers and devices, needs to know what HTML5 video is and how to create it.
With that in mind, the OnlineVideo.net team has created an essential resource for anyone struggling to get up to speed on HTML5 video. The guide starts off with FAQs and basic articles to help people learn the essentials of HTML5 video.
Besides articles, the guide contains how-to and comparison videos created by video industry expert Jan Ozer. The videos walk video creators through the steps of encoding video for playback on iPads and iPhones, and also show how H.264 and WebM encoding programs compare. The Ultimate HTML5 Video Guide also includes timely HTML5 video news, so that readers can learn which companies are offering HTML5 video solutions.
If you have any questions about the HTML5 video guide or want to contribute to it, please contact Eric, the editor of the website at erics@streamingmedia.com