VBrick Acquires Video Platform Provider Fliqz For Under $20M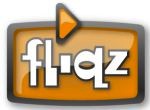 This morning, enterprise video provider VBrick announced is has acquired online video platform provider Fliqz. While terms of the deal were not disclosed, I've learned that VBrick paid well less than $20M. By my estimates, Fliqz had about $10M in revenue (Updated: VBrick has now gone on record to say Fliqz had $5m in revenue in 2010) from 600 paying customers and over the last five years, the company raised three rounds of funding totaling just over $12M. For the original investors in Fliqz, they basically broke even on this deal.
Fliqz has been offering a SaaS based video platform targeting small and medium sized customers and also offers free accounts. Of the 40,000 websites that Fliqz counts as customers, VBrick said the company has about 600 core customers that account for 95% of Fliqz's revenue. Some of those large enterprise customers using the self-service platform include MLB, Monster, Rackspace, WebMD, Expedia, Sony, VH1, T-Mobile, Nokia, New Balance and others.
Fliqz's business was at a point where they needed to raise another round of funding to support their continued development of the platform, which would of been pretty hard for them to do in today's market. VBrick plans to continue to offer the stand alone platform to the SMB market and also integrate some of Fliqz's functionality into VBoss, VBrick's fully managed video ecosystem platform.
When I initially heard VBrick was making an acquisition, I was not expecting it to be a SMB based video platform. One might think that the SMB market would not be a fit for VBrick since they focus on the enterprise, government and education markets. But with VBrick now having a cheaper self-service option to go along with VBoss, something their partners like HP have been asking for, VBrick expects to be able to really ramp the Fliqz business via resellers and third parties.
It's also a great way to get in the door with enterprise companies, giving them access to a self-service platform and thenhaving the ability to upsell them to something more feature-rich like VBoss. For the price they paid for Fliqz and knowing how well the Fliqz platform works, I think this was a good deal for VBrick.