Paying $50 Per Speaker You Help Me Place At The Streaming Media East Show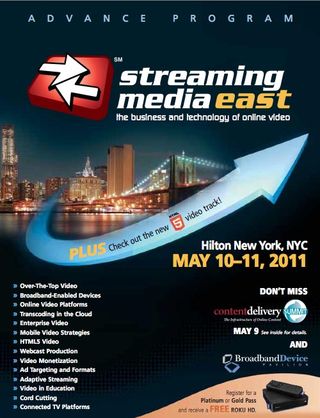 The Streaming Media East show is taking place May 10th and 11th in NYC and with the new HTML5 video track, I have a total of 140 speaker and presenter spots to fill across more than 40 different sessions. While I already have over 800 speaking submissions and get a lot of help from PR and speaker placement companies, I'm still always looking for more help. Maybe times getting an introduction or referral from someone else in the industry is one of the best ways that I get new speakers.
So take a look at the advance program, look through your contacts and please let me know if there is someone you think would be a good fit for a particular session. You can make an intro to me via email, Twitter or send me their details and I'll call them up. Anyone I place gets you $50 per speaker which is paid out via check or in Amazon Gift Cards. And if you end up helping me place multiple speakers or they are from companies that don't speak often, I'll pay even more.
The speakers I am looking to place are from content companies, studios, broadcasters, ad agencies, mobile device manufactures, publishers and enterprise corporations.
I know a lot of people and companies in all of the different segments of the market but I am always looking for more contacts and there is a good chance you know more people than I do in verticals I am not as well versed in. If you can help in any way, I am interested.
Please note: The referral fee will not be paid to speaker placement companies, PR firms or vendors who are placing their own customers.