What Does Boxee Think Of Google TV? Come See For Yourself On Nov. 3rd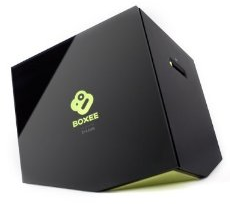 On Wednsday November 3rd, Boxee's CEO Avner Ronen will present his thoughts on the Internet TV landscape in a presentation at the Streaming Media West show in LA. Enjoy a guided tour with Avner through the Internet TV platforms including Google TV and Apple TV and learn what consumers keep asking him for and how he sees the competition stacking up. Come see the Boxee Box in action and hear all about the new TV platforms that arrive this fall.
You can register online for the Streaming Media West show and get $300 off by using my personal discount code of DRF1 – And keep an eye on my blog as I'll be giving away some Boxee units as soon as they ship.