AT&T Partners With Cotendo For App Acceleration, Will Challenge Akamai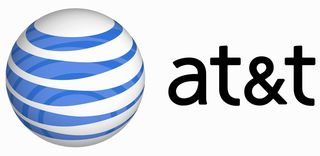 In July, AT&T signed a non-exclusive deal with Cotendo to integrate their application acceleration and dynamic site acceleration (DSA) services in with AT&T's network. While the news has not yet been announced, on Friday I spoke with AT&T about the deal and it is clear that AT&T plans to challenge Akamai in the market for these value add services.
For those not familiar with Cotendo, the private company launched in March of last year and in just over 18 months, have signed up more than 200 customers who use their dynamic site acceleration (DSA) and application acceleration services. Many of their customers are some of the biggest names on the net including Facebook, Answers.com, Digg and others.
When it comes to application acceleration services, Akamai has pretty much been the only game in town for customers looking for a non-hardware based solution. Yet as more content delivery networks begin to diversify their revenue and focus on what the industry calls "value add services", Akamai won't be the only vendor in the market that content owners can look to. I've written about this in the past, as recently as March of this year where I explained in a post entitled, "CDNs Will Challenge Akamai For Value Add Services", that Akamai won't rule the value add services market forever.
AT&T said that between 40-60% of all new customers in their sales pipeline either have an existing DSA capability or think they might need one and are including that as part of their vendor requirement. While Cotendo may not have 100% of the functionality that Akamai has for these services just yet, they don't need to. AT&T pretty much owns the enterprise market and when customers have a problem, the first place they go looking for a solution is their current vendor, just like it would be with Akamai customers. The result is that AT&T is going to be able to use the relationships they already have with large enterprise customers to solve the problem, without it simply being an RFP bidding process.
In the past 45 days, AT&T says the new Cotendo offering has allowed them to win business that they either had to walk away from in the past, or could not win since they had no DSA offering. As a result, they were losing all of the delivery business of that customer, not just the DSA component. So these new services not only allow AT&T to generate revenue from new product offerings, but also allow them to capture a larger portion of the overall content delivery business.
As a result of AT&T's partner mentality, they did the deal with Cotendo in July, implemented it six weeks later and already had major AT&T customers using the service in August. AT&T expects to be able to talk about some of these customers by name later this year. From the Cotendo customers I have spoken with, they love the service, the performance and the price. The hurdle facing Cotendo is that they don't have a big brand, lots of marketing dollars or a large sales channel, not to mention the ability to easily and quickly scale. But that's exactly what AT&T provides. AT&T now gives Cotendo a direct sales channel, access to AT&T's global network and the marketing clout of the AT&T name.
While I just wrote on my blog only two months ago that,"Akamai's CDN Business Looks Solid, Threat To Value Add Services Far Off", we're going to start seeing pricing pressure in the market for these services sooner than I thought. When asked, AT&T said they could charge customers 50% less than what Akamai charges today and AT&T would still be "extremely happy" with their margins. Of course, I'm not predicting doom-and-gloom for Akamai here; AT&T still has to prove themselves in the market. But make no mistake, pricing for these services will come down in the market and Akamai won't be the only vendor with value add solutions that will solve customers problems. I think we're going to start to see this impact in a noticeable way within the second half of next year.
Of course, I would not be surprised if I got more than a few comments from Akamai shareholders saying that there is no way that AT&T can compete with Akamai for value add services because Akamai is so far ahead of their competitors. While that may be true now, it won't take years for competitors to close that gap. We've seen this play out in the past with video delivery and these additional services are no different. Many years ago, Akamai was the only game in town for large-scale video delivery. They owned the market and could dictate the going rate for pricing. But after a few years, Limelight and Level 3 in particular became serious competitors and forced Akamai to have to reduce their pricing for video delivery. Limelight and Level 3 drove pricing down across the market.
This is the thing to watch with the value add service component of Akamai's business. Even if companies compete with Akamai for only a portion of their value add service business and don't take a lot of market share, they will drive pricing down for these services. While I didn't expect this to happen for some time, AT&T's deal with Cotendo will speed this up due to AT&T not taking the strategy of not having to build everything in-house. Partnering with a specialist like Cotendo, who's already been out in the market for eighteen months with these offerings allows AT&T to come to the market really fast.
For AT&T, it appears as if they are becoming a lot more smarter on how they approach the market, the rate at which they roll out services and the mentality that even though they are a telco, they don't have to build everything themselves. This would be a welcomed change in strategy for the company and something they should see some immediate benefits from.
Related Posts:
– A Detailed Look At Akamai's Application Delivery Product – Part 1
– Overview Of Akamai's Application Delivery Customers – Part 2
– CDNs Will Challenge Akamai For Value Add Services: CDNetworks The Latest
– CDN Cotendo Raises $12M, Has 120 Customers For DSA and App Delivery
– Akamai's CDN Business Looks Solid, Threat To Value Add Services Far Off