SlingBox Is Still The Ultimate "TV Everywhere" Device, And I'm Giving One Away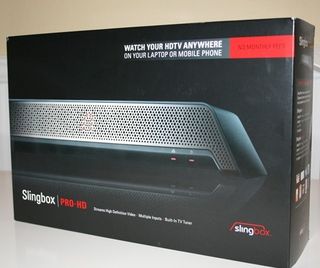 (UPDATE: the drawing is now closed) With all the fragmentation amongst device manufactures and content providers, I still think the one device to beat in this market is the SlingBox. With a Slingbox, you can access your full linear TV lineup wherever you go from your computer or mobile device. And with a dedicated SlingBox app for the iPad to be released shortly, for TV Everywhere,
nothing beats a Slingbox.
And thanks to the very generous folks at Sling Media I have another Slingbox PRO-HD unit to give away to a lucky reader of my blog. To be entered into the drawing, just leave one comment on this post with your full name and a valid email address and I'll pick one lucky winner at random on Sept 15th. You must have a U.S. postal address as I will not ship these overseas. Congrats to Jim Doyle who won the last drawing. HUGE thanks to Sling Media for the boxes! Congrats to Steven M. from Washington who won the drawing.