Just Announced: Google TV To Keynote Streaming Media West Show In LA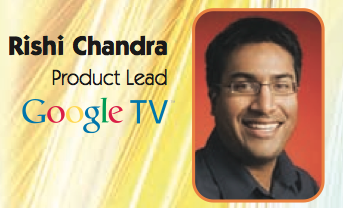 We're excited to announce that Rishi Chandra, Product Lead for Google TV will be the keynote speaker on the first day of the Streaming Media West show, taking place November 2-3 in LA. With Google TV expected to launch sometime this fall, the timing for the keynote could not be any better. While I don't have any details to share as of yet regarding what Google plans to show, I expect that come November, attendees will be able to get hands on with Google TV via certain devices. Some of Google's partners like Logitech are expected to announce the availability of their Google TV companion box, named Revue, sometime in Q4 and I'm working on trying to get a few Revue boxes to give away after Rishi's keynote.
Keynotes at the Streaming Media West show are always free to attend and online registration is now open. Simply register for a free exhibit pass and you're in!