Netflix Search Coming To Xbox 360, Computer No Longer Needed For Queue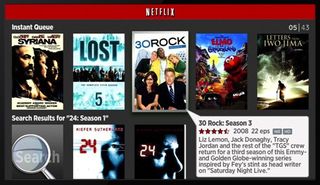 While not announced during Microsoft's E3 keynote, the company did mention in a press release that come November, users of Netflix's streaming service on the Xbox 360 will now be able to search and add movies to their queue without having to use a computer.
This is the same functionality that Roku rolled out about two weeks ago and works really, really well. I started using this new feature in the new Netflix channel on Roku at the end of May and it makes using Netflix even easier. Not having to be tethered to the computer to find and select Netflix movies to add to your queue for playback on the Roku and Xbox 360 is a much better Netflix experience.