MLB's HD Video Using 3MB Stream, H.264, Full 720p At 1280×720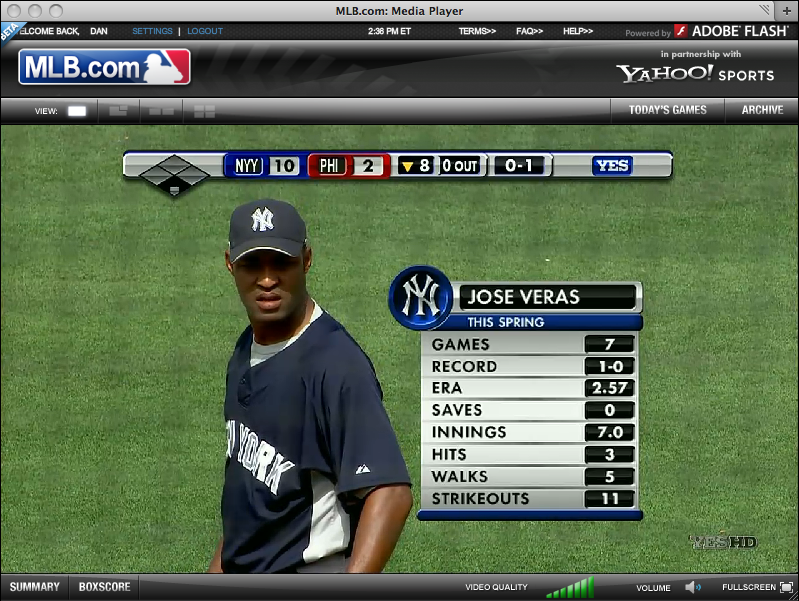 MLB.com just went live with their new 2009 MLB.TV media player and is showcasing for free their newly improved HD video stream and improved player controls. The streaming is being done using H.264 and the HD feed is a true 720p at 1280×720. They are using adaptive bitrate encoding ranging from as low as 164K to 3MB for the HD feed. The quality looks good at full screen, but I am seeing some pixelation with the 3MB stream. 
The adaptive bitrate stream, using the MLB next def plugin, uses HTTP
and pulls from multiple CDNs. This is being delivered from at least
Akamai and Limelight with Akamai delivering the non adaptive bitrate
stream by themselves.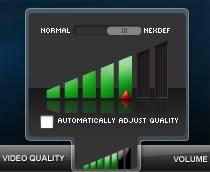 The new player has a nice clean layout and changing from SD to HD is very easy by using the "video quality" setting in the player. Changing from SD to HD for me was very quick with a lag of about two seconds. If you are checking out the stream now and are having audio problems, like I am, the audio feed from YES is having problems, not MLB. So we'll have to give that some time to clear up.
The DVR like functionality of the player works great, with the ability to pause the stream and then pick it back up with absolutely no lag at all. Very nice. Overall, the kind of high quality player I would expect to see from MLB. I'd like to see the video quality a bit better at 3MB and will have to reevaluate the player when it's out of beta and when the audio is working properly. Stinks that the first game MLB uses as the test and the main audio feed from the broadcast is screwed up. There are only so many things MLB can control and the audio from the YES network is not one of them.
The one thing not working for me is the picture in picture. I can't get another game to load in the second window, but I don't know if that option is available today or not. There is another game going on now in MLB TV should it should be loading. Update: MLB said, "we haven't launched real-time highlights or made multiple games available" so the picture in picture functionality can't be seen yet.