Startup Seawell Networks Looking To Make H.264 More Scaleable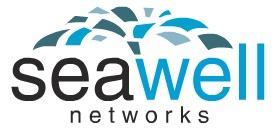 In the last few weeks, startup Seawell Networks has launched their website which gives a few more details on the company. Based in Toronto, Seawell Networks is looking to help enable content delivery networks and content owners scale online video to a larger audience with more functionality. They don't plan to compete with CDNs, but rather help enable them to specifically provide a better viewer experience for the H.264 standard. While they are still staying quiet on exactly what their offering will look like, you can expect them to launch to the market sometime in the second half of this year.
Seawell is not commenting on their funding situation but a quick Google search shows it is clear that they have already raised seed venture capital financing and someone from Toronto based Northwater Capital is listed on their website as being one of Seawell's board of directors.