CDNetworks Acquires Panther Express To Speed Expansion In The U.S.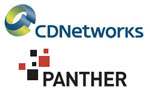 This morning, CDNetworks announced that it has acquired Panther Express. Headquartered in NYC, privately held Panther Express has been in the content delivery business since 2005 offering HTTP based delivery services in the U.S and Europe. While details of the acquisition are not being discussed by either company, I will post more information on the valuation as soon as I dig up more info.
To date, Panther Express had raised $21.75M in two rounds of funding and was the largest privately held pure-play CDN on the market, doing between $15-20M in revenue in 2008. Steve Liddell, former CEO of Panther Express will stay on with CDNetworks and has been appointed President of CDNetworks International, focusing on U.S. and Europe.
While many deals look good on paper, this is one of those rare mergers that makes sense on many technical and business levels as well. Panther Express has a bigger footprint in the U.S. and Europe than CDNetworks with over 350 customers currently using their CDN services. Panther's footprint gives CDNetworks quicker access into North America and Europe and allows them to ramp sales much faster. What Panther Express lacks is the reach into Asia, the ability to support streaming media services, including live delivery and access to a large sales and marketing force. CDNetworks has the footprint in Asia, supports streaming of Flash, Silverlight and Windows Media live or on-demand and is an organization of over 400 employees after the inclusion of Panther's team.
CDNetworks said they will retain the bulk of Panther's employees but didn't say exactly how many that will be. Over time, CDNetworks will phase out the Panther Express website and brand but that won't take place until all customer integrations have been done, which is expected to take several months. In a briefing with CDNetworks yesterday they reinforced the point that they are in no hurry to finish the integration. They made it very clear that their number one goal is making sure current Panther Express customers get the same quality service they expect.
For me, there are a couple of key take away points from this deal. To almost any other CDN, Panther Express would not be a good acquisition since they are not global, only provide HTTP delivery, have no applications and are still relatively small revenue wise. CDNetworks is probably the one company where this does make sense since both company's strengths help equal out their weaknesses. Since Panther's services are very basic, the integration of Panther's infrastructure under the CDNetworks umbrella should be pretty straightforward. Unlike what we saw with the VitalStream and Internap integration, CDNetworks does not need to migrate any applications, streaming servers or customers broadcasting live content. While CDNetworks does not appear to be in any hurry to integrate, and does not need to be, it should be pretty simple when the time comes.
One thing that came across to me on the briefing was that at no time did CDNetworks use the Panther acquisition to call out the competition. Usually when I speak to CDNs that are expanding, the first thing they want to do is say how they are going to beat up on Limelight or Akamai. CDNetworks executives didn't use the merger as an excuse to try and convince me how they could crush the competition. It was refreshing to hear that they have very levelheaded expectations as they work to grow their business in the U.S and Europe.
On paper, this merger looks smart, seems logical and should be able to go down without a hitch. But like anything else, it's all about the execution, which is exactly the metric that CDNetworks wants to be judge on. They know that things can look good on paper but they made it clear to me that they want the industry to judge them on their actions going forward and the execution of their CDN business, as opposed to just a press release. I could not agree more.