BT Plans To Enter The CDN Industry By Year's End, Will Build It Themselves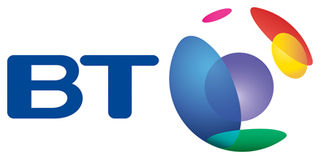 Considering how many telcos and carriers have recently entered the market it should come as no surprise that BT plans to offer a content delivery service of their own by the end of this year. It's been widely known that for some time now, BT has been looking at the CDN landscape evaluating how best to enter the market and it appears they have decided on a strategy.
Based on an interview they did this week with Informa Telecoms & Media, BT said that, "We believe that we can build our own CDN as effectively as reselling others solutions." While this built it yourself approach by BT does not surprise me, unless BT only wants to have a regional CDN footprint, I think it's the wrong approach. It is possible that BT may just focus on building out a European based CDN which would be a lot easier for them than trying to deploy a CDN with a global footprint. But if they want to service content owners who need delivery to all regions of the world, BT is going to have a really hard time playing catch up in the market. You can't just throw a bunch of money at the problem. It takes a lot more than deploying lots of boxes to have a real CDN offering in the marketplace.
If BT only focuses on Europe, or even just the UK to start, they could have an offering out sometime this year that could be fairly well received. BT has a deep customer base to sell to and already has loads of infrastructure in place in the UK. If BT starts out small and stays regional, they could see some success with their offering beginning next year. But if they want to become a global content delivery network and think they can have something out in the market by the end of this year, that's just not realistic.