OMMA Video Archive With FOX, AOL, Yahoo! and ABC Now Online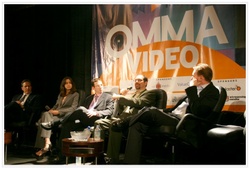 Mediapost has now archived the sessions and presentations from the OMMA Video show in NYC. The session I moderated entitled "TV Content Comes Online: Prime Time on the Web" with FOX, AOL, Yahoo! and ABC is now available for viewing.
I asked the panelists some of the questions that readers of my blog wanted to know more about so check out the Q&A portion of the video about 15 minutes in.
You can also read David Kaplan's recap of my session over at PaidContent.org or another overview at Mediapost.com.