Podcast Episode 4 is live! This week Mark Donnigan and I discuss: Netflix's Price Hike; New Churn and Retention Data; Latest Sports Licensing Deals (Sinclair, ViacomCBS) https://www.danrayburnpodcast.com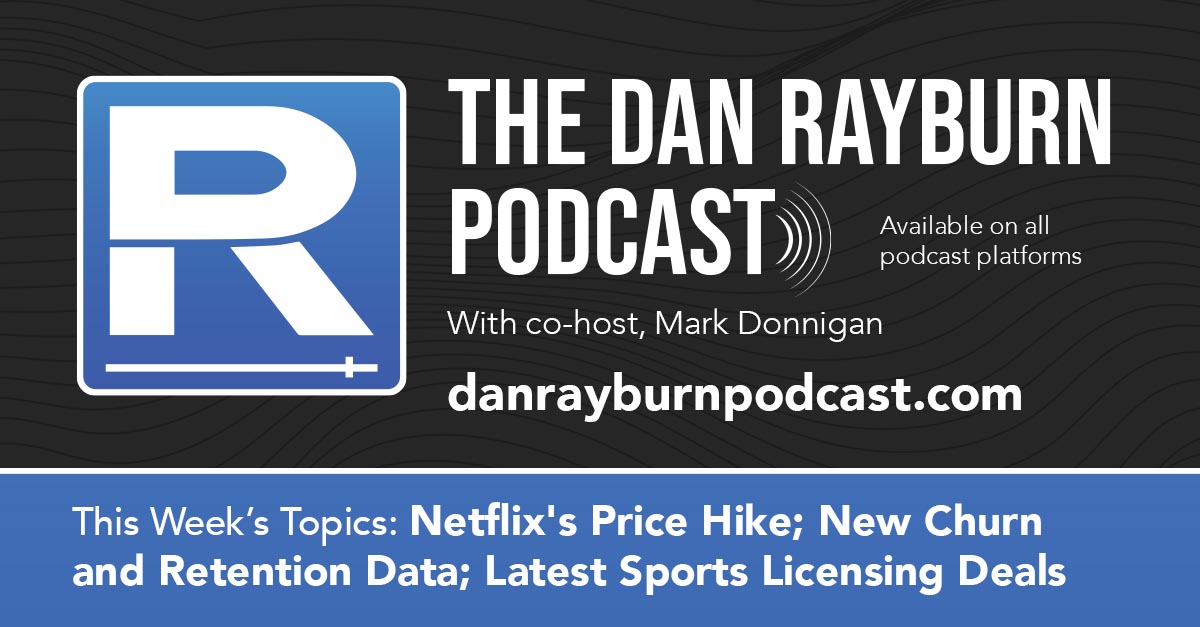 We highlight industry challenges with churn and retention and some of the major problems when it comes to the methodology being used to compare services. We also discuss Netflix's recent price increase and the potential impact it could have on their subscriber growth. We cover the recent sports licensing deals with the news that ViacomCBS secured the exclusive rights to stream English Premier League soccer; Sinclair announced a new distribution rights agreement with the NBA and we've read rumors of Apple talking to MLB. We also highlight new subscriber numbers from fuboTV, the growth of IMAX's revenue in 2021 and our take on the attendance numbers from the CES Show.
Companies and services mentioned: Netflix, ViacomCBS, Paramount+, Discovery, Sinclair Broadcast Group, fuboTV, IMAX, Vimeo, Roku, NBA, Apple, MLB, V-Nova, Disney, Salesforce.